You should never judge someone you don't understand.
And once you do understand someone, you'll have lost the desire to judge.
Being inspired early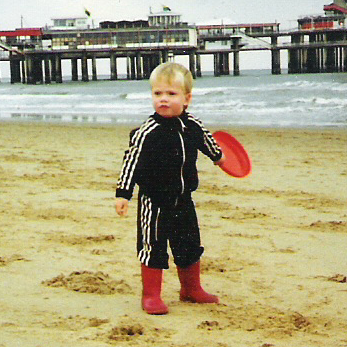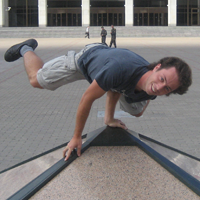 Born in 1989 in the Dutch town of Heerhugowaard, I grew up with a strong curiosity about the world. I quickly figured out how that interesting thing called reading worked and developed a fondness for mathematics too.
Though the curiosity for mathematics remained, my interests started to expand to other areas as well. I was 11 years old when I built my first website, which was basically just a way of sharing jokes with my classmates.
Schools and stuff
During my teens, I also tried out different schools, each with a different educational system. Somehow I never seemed to fit in the system, with maths teachers giving me lower grades because I was too far ahead, and English teachers nearly letting me retake a year because I refused to read the texts they wanted me to read, instead writing my own English stories. It did instill the question in me what the best way to learn is.
Not being able to decide whether to study maths, physics or computer science, I settled on Aerospace Engineering in Delft. During the first week, I already set up a website to share lecture notes. This website quickly got out of hand, and a year later it was having over a thousand unique visitors every month. It showed me the power of the internet, and of writing things for a large audience.
The recent part
After a master in Systems & Control theory, including an internship at the NASA Ames research center in California, I continued to do a PhD in Delft. This allowed me to not only do fascinating research, but also to have the freedom to pursue my own projects and interests on the side. After all, over the years my curiosity and interests have only grown bigger. There are still way too many things to try out in this world.
So what am I doing these days, besides my research? Experimenting with new methods of learning/teaching, writing stories that will hopefully spread across the world, playing and teaching Ultimate Frisbee on the highest level possible, and whatever else comes across my path.